The following is a Lego Model created with MLCAD. This software lets you build the hardware on a computer.
To view this model you will need the following:
Download The MLCAD program. Download this file an open ldraw_bw03_setup then follow the instructions.
This file is located at: http://www.ldraw.org
This model will aid you in constructing the hardware as you will be able to view it from any direction. Similarly you can take the model apart in the simulation to see within the model.
For more information on this program please refer to http://www.ldraw.org
The calibration card seen in the last two pictures of the Development Pictures section of this web site has the following dimensions: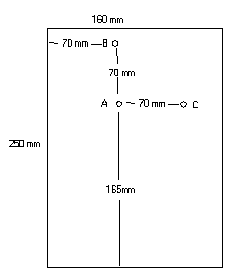 This is our card: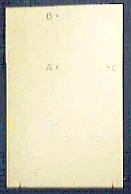 The MLCAD file shows how to add and locate all the Lego pieces. The following diagram has been generated from MLCAD to depict its usefulness. Chain is then simply attached around the yellow gears.